«UNI-TV» is a many purpose solution for effective placement of any accessories around your TV.
Hanging stand «UNI-TV» might be placed around TV regardless of its mounting: stationary or on-the-wall.
«UNI-TV» has adjustable width from 120 to 220 mm, which allows to put on this stand a lot of different accessories on this stand: digital TV-receiver, telephone, headphones, Wi-Fi routers, etc.
Packing box includes all necessary metalware.
Hanging stand «UNI-TV» produce in two color variants: black or white.
Stand depth:
The minimum width of the stand:
The maximum width of the stand:
Maximum load:
The weight of the stand:
Dimensions (in packaging):
148mm
125mm
220mm
0,9kg
not more than 0,57kg
255х155х35mm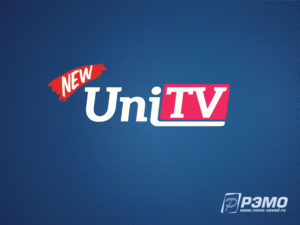 You can download the presentation in PDF format. To view PDF file You can use Adobe Acrobat Reader